Duration

19 hours

Tools

Watercolor

Learners

95+

Video

10 lessons
Botanical Illustration. Realism
Master the art of realistic botanical illustration!
90% of Maria's students are absolute begginers
Art-teacher, curator of exhibition projects.
Specialization - watercolor.
Graduated South Ukrainian National Pedagogical University named after KD Ushinsky and V.I. M.B. Grekov.
Prizewinner of multiple drawing competitions (regional and international). Including, "Little Bitol Montmartre" (Macedonia), plein air "International meeting of jouvenile art" (Portugal), etc.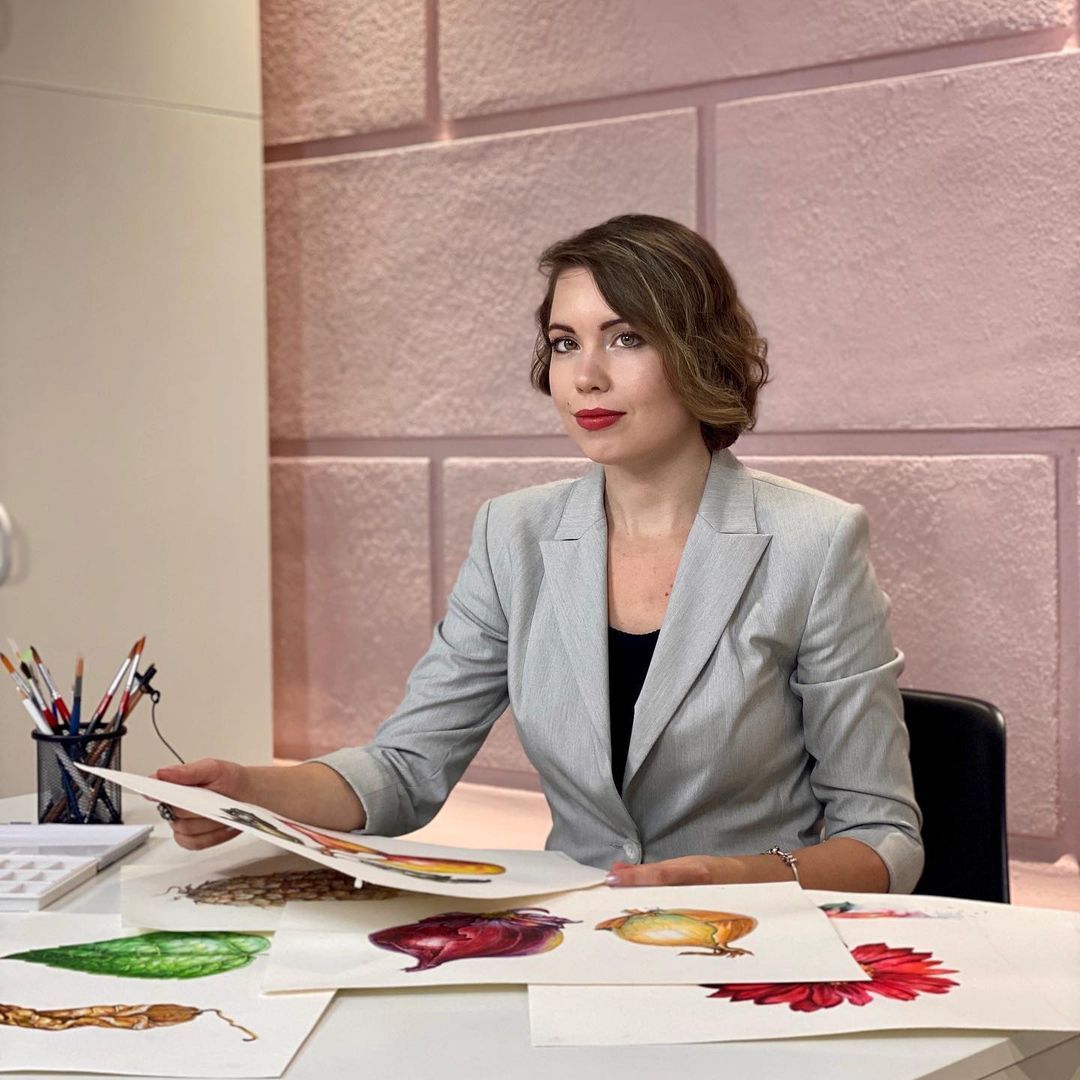 "Try to love watercolor as I do."
MARIYA APRYATOVA
Author of the course
Join today
Botanical Illustration. Realism
Online course "Botanical illustration. Realism" includes 32 hours of practice. You will learn how to draw realistic flowers, vegetables, fruits, berries and leaves. You will also learn tips and tricks working with watercolors. You will be explained what materials are best to use and what techniques can be used to maximize realistic look of the illustrations. This course is suitable for both beginners and experienced artists - anyone who wants to master a new style and technique in illustration!
Created with